Mobile test team
We offer convenient antigen testing for companies and their employees in Prague and the Central Bohemian Region
Tests are carried out by a trained mobile team with appropriate equipment and protective aids.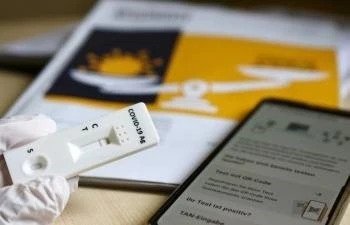 Our mobile team is equipped with approved antigen tests for the detection of SARS-CoV-2 antigens by nasopharyngeal swabs or nasal swabs, as appropriate.
Tests are performed directly on site in companies in suitable rooms.
Following the completion of tests, the company will receive a confirmation of compliance with the statutory obligation to conduct tests. If you are interested in our offer, please contact us.
Contact.: +420 731 640 387, michaela.oroska@next-clinics.com, Poliklinika Anděl s.r.o.