Mgr. Pavla Kovaříková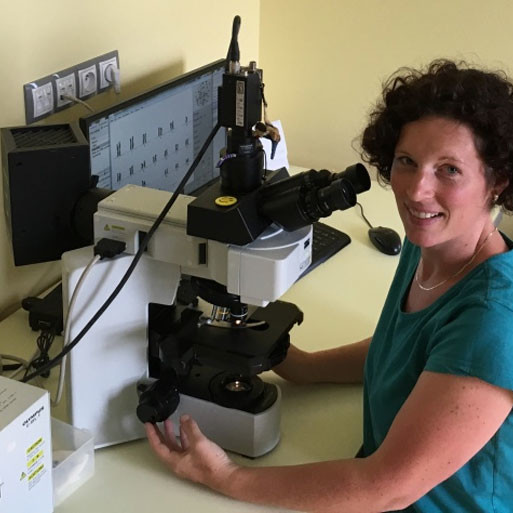 Pro informace o ordinačních hodinách nebo pro objednání k lékaři kontaktujte call centrum. Využít můžete také kontaktního formuláře pro objednání.
A young and clever specialist in cytogenetics offering a humane and kind attitude. Due to her ambitions, she can offer Genetika Plzeň, s.r.o. clients an approach full of keen and innovative interest in her field. Her enthusiasm for further education ensures a highly qualified approach.
The doctor's offices

Genetika Plzeň - The Clinic of Reproductive Genetics & Immunology, Pilsen
Pilsen Region
Opening hours
| | | |
| --- | --- | --- |
| Mo | 07:00 - 16:00 | |
| Tu | 07:00 - 16:00 | |
| We | 07:00 - 16:00 | |
| Thu | 07:00 - 16:00 | |
| Fr | 07:00 - 16:00 | |
Zobrazit detail kliniky
Showing 1 out of 1 clinic