Doc. MUDr. František Lošan, CSc.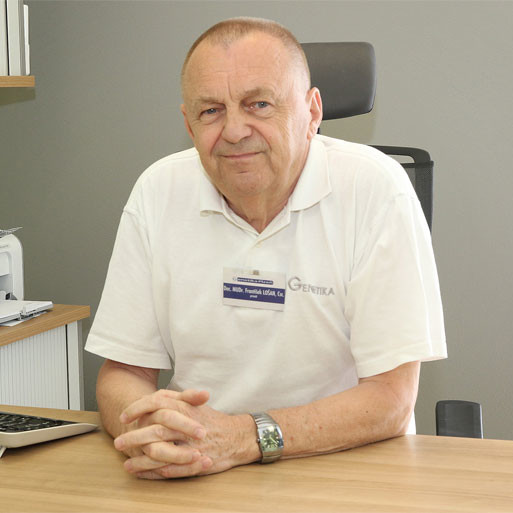 Pro informace o ordinačních hodinách nebo pro objednání k lékaři kontaktujte call centrum. Využít můžete také kontaktního formuláře pro objednání.
An internationally recognized expert and innovator in the field of medical genetics. Doc. Lošan used the long years of his practical experience and established Genetika Plzeň s.r.o., where he applies himself to top-quality diagnostics, treatment and research. He acquired post-graduate certificate in paediatrics and medical genetics and became a researcher and tutor who has devoted himself to helping clients with genetic difficulties. Doc. Lošan's expertise has been acknowledged in many congresses and symposiums both at home and abroad. Yet, he has been treating his clients very friendly, kindly and sympathetically.
The doctor's offices

Genetika Plzeň - The Clinic of Reproductive Genetics & Immunology, Pilsen
Pilsen Region
Opening hours
| | | |
| --- | --- | --- |
| Mo | 07:00 - 16:00 | |
| Tu | 07:00 - 16:00 | |
| We | 07:00 - 16:00 | |
| Thu | 07:00 - 16:00 | |
| Fr | 07:00 - 16:00 | |
Zobrazit detail kliniky
Showing 1 out of 1 clinic