MUDr. Jan Cibulka, Ph.D.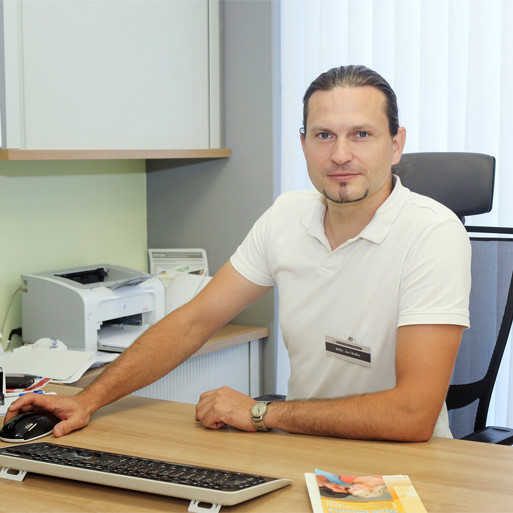 Pro informace o ordinačních hodinách nebo pro objednání k lékaři kontaktujte call centrum. Využít můžete také kontaktního formuláře pro objednání.
A new member of Genetika Plzeň, s.r.o. expert team. A gynaecologist who graduated from Faculty of Medicine in Plzeň, Charles University, and completed a doctoral degree in 2013 in the field of immunology. In Genetika Plzeň, s.r.o. MUDr. Cibulka applies himself to gynaecology and, under the supervision of prof. Ulčová-Gallová, to immunology as well.
The doctor's offices

Genetika Plzeň - The Clinic of Reproductive Genetics & Immunology, Pilsen
Pilsen Region
Opening hours
| | | |
| --- | --- | --- |
| Mo | 07:00 - 16:00 | |
| Tu | 07:00 - 16:00 | |
| We | 07:00 - 16:00 | |
| Thu | 07:00 - 16:00 | |
| Fr | 07:00 - 16:00 | |
Zobrazit detail kliniky
Showing 1 out of 1 clinic